FORESTS VILLAS, ZHANG JIA KOU, CHINA, 2009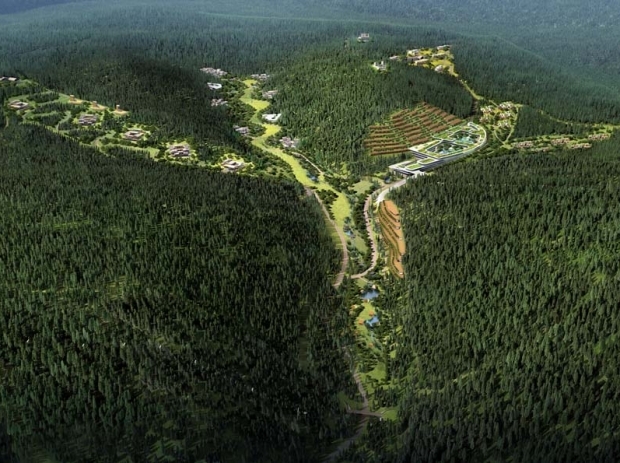 Fact Sheet
Project:
FORESTS VILLAS, ZHANG JIA KOU, CHINA, 2009
Status:
Masterplan Schematic Design
Client:
Private
Budget:
N/A
Site:
Chongli, Zhang Jia Kou / Site Area: 350 000sqm
Program:
Ski resort, Villas
Credits
Partners in charge:
-
Team:
-
Collaborators
Structure:
To be appointed
Sustainability:
To be appointed
MEP:
To be appointed
Cost analysis:
To be appointed
Featuring integrative designs that convert buildings into ecological aids, the Forest Villa & Resort Masterplan proposes a dispersed network of "greenbox" residential and resort units across 350,000m² of mountain forestry land in Hebei.
Responding to climate constraints, strict limitations on build area and other forestry regulations, we have developed a series of building types and clustering methods that adapt to and become part of the natural landscape.
Villa and resort units are partially dug into the mountainside, blending into the landscape's contours. Each unit is designed as a "greenbox", with green roofs and garden courtyards dedicated to fostering new trees and foliage.
With special eco-provisions to counter the harsh climate and encourage plant growth—irrigation, groundwater loss prevention, etc. —the dispersed residential network becomes a lifeline and catalyst for the continued greening of the mountainside.
Subsequently, residents can not only live in a lush green landscape with panoramic views of nature, they also enjoy natural insulation and shelter from inclement weather.
Transforming the buildings from ecological threats to valuable aids, the realisation of this masterplan can lead to new ecological, economic and architectural gains.